Cosmetic Tattooing Sydney
Susie Finato
Permanent makeup & Beauty therpy
Welcome to Cosmetic Tattooing Sydney by Susie Finato
Susie is a dedicated and knowledgeable professional in the field of permanent makeup -cosmetic & paramedical tattooing. Her reputation is built on her unique style and the use of high-quality products and equipment, which is important for achieving desirable and long-lasting results.
The fact that she is recommended by reconstructive surgeons speaks to her expertise and ability to work with clients who may have specific needs or considerations. Collaborating with professionals in related fields can further validate her skills and reputation.
She's actively seeks to stay updated with the latest techniques and trends in the industry. Attending seminars, workshops, and webinars by top tattooists worldwide demonstrates her commitment to continuous learning and providing the best possible service to her clients.
Offering a free consultation is a valuable opportunity for potential clients to learn more about Susie's approach, discuss their specific goals and concerns, and see demonstrations of her techniques. This allows for personalized communication and a better understanding of how permanent makeup can enhance one's inner beauty.
If you're interested in exploring permanent makeup options, reaching out for a free consultation would be a good first step to gain more information and assess if her services align with your needs and expectations.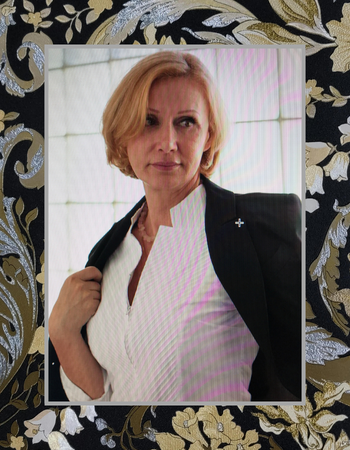 Beauty & Spa Therapist & Plasma Lift Specialist
Permanent  MakeUp & ParaMedical Tattoo
Advanced Diploma, Permanent MakeUp ~Sydney .
Advanced Permanent Makeup Course ~Biotouch
Microblading ~ Medical Skin Needling
Minor Skin Irregularities Removal ~ Biotouch US/2012
MASTER COURSE
Stardust/Combination Brow & Magic Eye
Liner/Eyelids Shading & Aquarelle Lips(LipBlusing) ~ S. O.~/Praga 2016
Nano Brow, Master Course  S. S. UK
Natural Eye Brows- Hair Strokes, Master course ~Alan Spanosa
Scalp Pigmentation ~ Tony Belfatto & Moshe Alul
Microblading~ HypoRealistic Brows~ Branco Barbic
3/D Areola Pigmentation~ Ina Bennoun Hanani
Vitiligo/Camouflage ~Ennio Orsini
Tattoo Removal~ Lorena Ober
Plasma Lift /2017
Lip Tattoo  Eu/2018 P.O.
Dark Lips Lightening Neutralization /2020
Melanin Correction~Lip Tattoo/2020
Lip Magic: Dark Lip Neutralization/2022