Cosmetic Tattooing Sydney
Located in the heart of beautiful Sydney, near to St James station or Martin Place ( 4 min walk )
 The boutique clinic specialising іn: Permanent MakeUp especially  Lips Tattooing,
Eyelash definition our most popular tattooing
Eyeliners ~ Brows
Cosmetic & Paramedical Tattooing – Areola/Nipples-Scars- Vitiligo
Plasma Lift Skin Tightening – Skin Rejuvenation.
Dermal Needling- Collagen rejuvenation
Scalp MicroPigmentation for men & women
Minor skin irregularities removal (SkinTag …)
Susie Finato
Beauty Spa Therapy ~Cosmetic Tattoo & Plasma Lift Specialist
Permanent MakeUp~ Val Glovan Hoven ~1997 Sydney
PMU~Microblading~ Advanced Skin Needling~ Minor Skin Irregularities Removal ~ Biotouch
PMU~ Stardust & Combination Brow & Magic Eye & Aquarelle Lips~Sviatoslav Ochenash
PMU~ Nano Brow  S. S. UK.
PMU~ Natural EyeBrows/Hair Strokes ~Alan Spanosa,
Scalp Pigmentation ~ Tony Belfatto & Moshe Alul
Microblading~ 3D/6D HypoRealistic Brows~ Branco Barbic
3/D Areola Pigmentation~ Ina Bennoun Hanani
Vitiligo/Camouflage ~Ennio Orsini
Tattoo Removal~ Lorena Oberg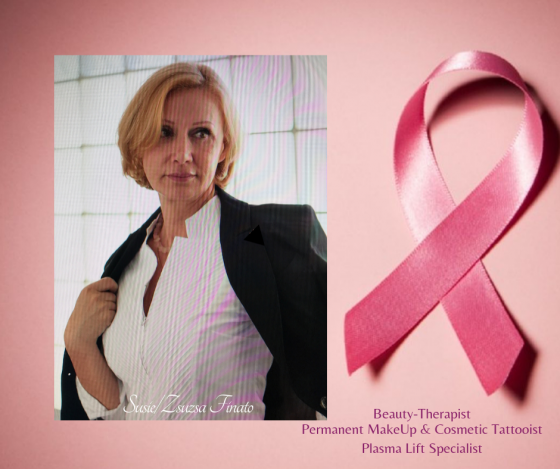 Susie, one of the most highly regarded professionals in the field of permanent makeup and cosmetic tattooing.  Along with permanent makeup, she is also recognized to minimize the appearance of surgical scars, camouflage, correction of breast areola and hair-loss scalp pigmentation. She performs state of the art micro-pigmentation techniques and is recommended by some of the best reconstructive surgeons in NSW. Her reputation has been built on her unique style, combined with the use of the highest quality permanent makeup products, equipment available.
She is always on the look for the latest technique, trends and eager to stay updated with the industry, travel around the world attending seminars and workshops, webinars by the top master tattooist worldwide. Over the past 20 years, Susie has become known for consistently performing natural-looking permanent makeup that has attracted clients from across Australia and Europe.