Cosmetic Tattooing Sydney
Permanent MakeUp Clinic Sydney CBD
Lip Blush
Lip blushing  is a semi permanent make up that adds a wash of color to your lip and helps define your lip shape for years. Natural-looking lipstick 24/7, but without the mess.
Lip blushing can give you  an illusion of  bigger lips.  Lip blushing can't add any real volume, but it can make your natural lips look more defined, especially around the Cupid's bow, which will give you the illusion of more depth and fullness.
Free Consultation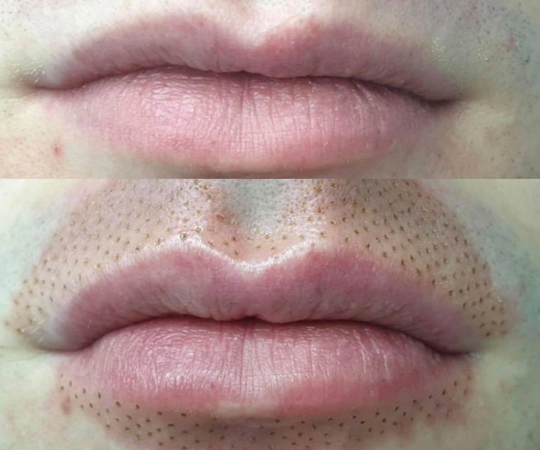 Lip Flip
Plasma Pen can be used to reshape the lip to a more pouty, sexy look
When used around the mouth, the skin contraction causes a pull on the edge of the lip, called the vermillion border. This pull causes an eversion or pout of the lip edge and a pleasing lip enhancement.
Dar Lip Neutralizason
Dark Lip Colour Correction is a specialized permanent makeup tattoo treatment for those with cool, dark and purple toned lips.  Free consultation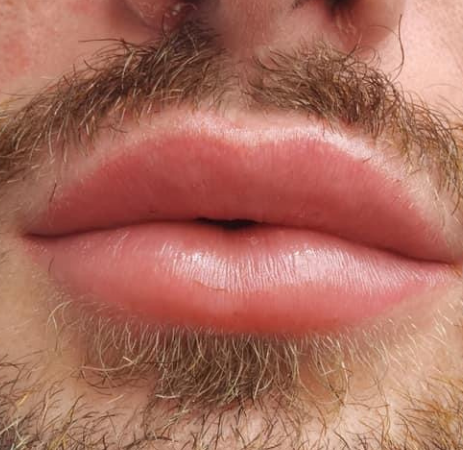 Lip Blushing For Men
The Lip Blushing is excllent for men. Lip blush can be used to neutralize dark spots on your lips, while also adding a touch of healthy color.
Dark Lip Lightening for men
If you want to achieve brighter-lighter and even-toned lips, Dark Lip Neutralisation offers you the best, long-lasting results
Permanent Make Up Removal "Saline"
Unlike laser tattoo removal, the saline tattoo removal process drags pigment up and out of the skin in a safe and effective manner.
Eye Liners -Lash Line Enhancement
Eye Liners always compliments and completes any eye makeup. A lash enhancement creates an undetectable definition for your eyes, create the illusion of fuller and darker lashes.
Eye Brow Design
Well-defined brows make you feel younger, more glamorous. Silhouette brow  new way of brow pigmentation.
Areola Design Repigmentation
We can create a three dimensional looking nipple and areola on a breast.  Results is a realistic, natural looking nipple and areola .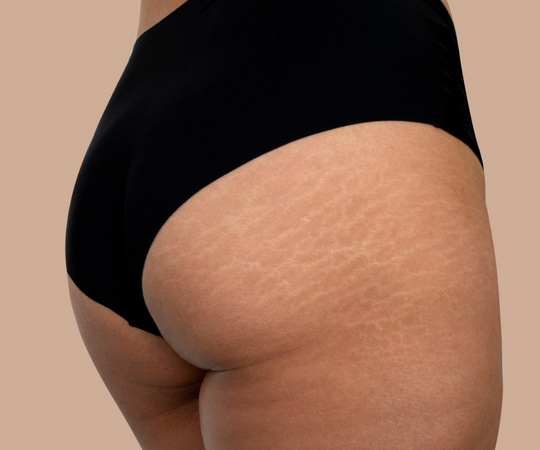 Stretch Mark Camouflage
Pigments are carefully selected and mixed to match your surrounding skin tone, making your scars or stretch marks less visible.
Vitiligos -Scars
The skin micro pigmentation will improve the appearance of persons with Vitiligo or  scars…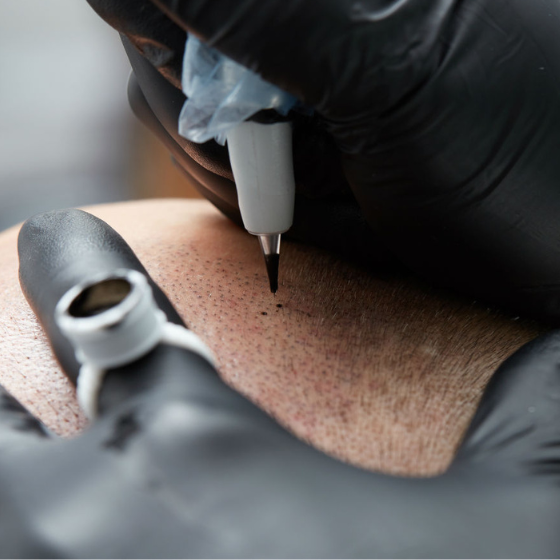 Scalp Micro-Pigmentation
We take our  time blending into your 'existing hair' for a seamless and natural look.
Cheek Blush
Cheek Blush. Blush is a very advanced form of permanent cosmetics, which can help you in restoring that youthful glow.
Nose Conturing
Nose contouring means sculpting your nose perfectly to make it look more appealing.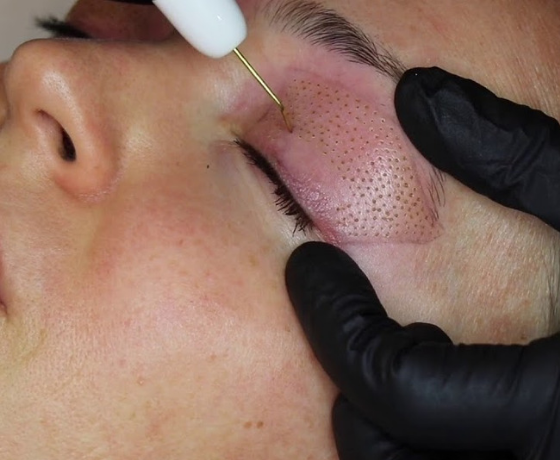 Skin Tightening
Non-surgical technique that stimulates collagen production, tightening and rejuvenating the skin for up to 5-10 years.  The effects is permanent.
Skin Minor Irregularities Removal
Skin Tag, Cherry Angioma, Milia, Cholesterol Deposit, Fibroma, Telangiectasia. Non-invasive and fast treatment, immediate results. 
I did Lash Defination as well as plasma for my strech marks She is so honest So precise with a reasonable price And i could get a wonderful result with her treatment She will recommend you anything that is better for you
If you want long lasting results or if your just chasing a dream visit the Dream Factory (Cosmetic Tattooing Sydney). Say hi to Susie !
Carol Taylor-Denning
2022-11-25
Suzie is absolutely amazing at her trade. Susie has done my lips, eyebrows, eyeliner and plasma fibroblast treatment and has worked my scars to make them almost invisible, I love all her work she has done on my face. I would not go anywhere else, I travel from the south coast . I can not recommend her highly enough.
My mum introduced me to Suzie … and boy was I glad that she did… I have had several things done .. I am extremely happy with the results .. I have recommended Suzie to my friends… I won't go anywhere else … thankyou Suzie for doing an amazing job .. and a very friendly lady who is very professional as well ..
My experience with Susie has been second to none. Susie is so knowledgeable, professional and has a fun and relaxed bedside manner. I felt very at ease and experienced no pain during treatment through Susie's high quality products and skilled technique. Her clinic is spotless and inviting. I'm over the moon with the results with my lips, natural yet completely transformed. Susie also suggested eyelash line tattoo which I am so pleased she did. I feel like I don't need to wear makeup and always and feel put together without anything on my face. If I do consider any further permanent makeup, I will definitely go back to Susie and highly recommend her to others.
I cannot rcommend cosmetic tattooings Sydney highly enough! I came to Susie for a lip blush as I felt that with my fair features my naturally light lips blended into my face, and i felt like i looked unhealthy. I would always wear lipstick to achieve a healthier look, so it seemed like the natural step to take to save time and effort. From the get go Susie was extremely professional. She asked me to come in for an initial consultation where we discussed expectations, healing process and colours. She explained how she works, her qualifications and her natural approach. Not to mention her office is clean, calming, hygienic. The consultation really helped me to understand what to expect and made me feel comfortable, so i booked in a first treatment. Susie suggested when I should come so that the healing process wouldn't interfere with my work (I had a presentation and didn't want my lips to look obvious). I was very impressed with her attentiveness and care and it showed me that she truly was concerned for my wellbeing first and foremost. When i came in for the procedure, we discussed the colours. My aim was to achieve a natural look and which works to my natural lip colour. She advised me that in the follow up we could always add more colour, so we started with limited pigment. I didn't feel pressured or rushed at all in this process, and it was great to know that i could start sparingly and always add more later. She prepped my skin with numbing gel, and omg does this stuff work. When she actually went to tattoo i could not feel a thing, i swear i almost feel asleep. 🤣 Susie worked on my lips through a magnifying glasses to pin point precision (literally). She was very careful to follow my natural lips and to not overline, as i did not want this look. I was concerned that by undertaking this procedure i would ruin my lips or that they wouldn't feel like mine. I have never had a tattoo or procedure like this before so i was apprehensive but i absolutely love the result! 💓 ☀️🌻i love that my face always looks healthy with glowing lips. i love that its not overdone. i love that i don't feel like i have to put on lipstick. All in all, the experience was better then imagined. I will definitely be going back to Susie in the future for lips or something else. 💓💋💃 (⭐⭐⭐⭐⭐) X 100
Susie is a perfectionist. I've had cosmetic tattoos for many years and have never had a painless experience until I met Susie. She uses top quality products and is exceptionally good at what she does. I'm so happy to have found her. Highly recommended ……love your work Susie 🥇
Absolutely amazing, knows her stuff and works with you to get exactly what you want. Highly recommend!