Areola Natural Looking Tattooing
Areola design, repigmentation
Areola & Nipple Creation & Breast Scars  Removal or Camouflage.
3D Areola & Nipple Design Tattooing
The Areola 

restoration tattooing is also known as areola-nipple micro-pigmentation or areola paramedical-tattooing. The Areola tattooing procedure is perfectly safe and will help you to restore your confidence.
The realistic Areola tattooing technique is very similar to the fine art painting, just a digital cosmetic tattooing machine use to paint an areola onto the breast. If you need only one areola tattooing,  we'll match your existing areola to ensure an identical finish.
If you had radiation, you need to allow time for the tissue to recover, which may be 6 months depending on skin damage.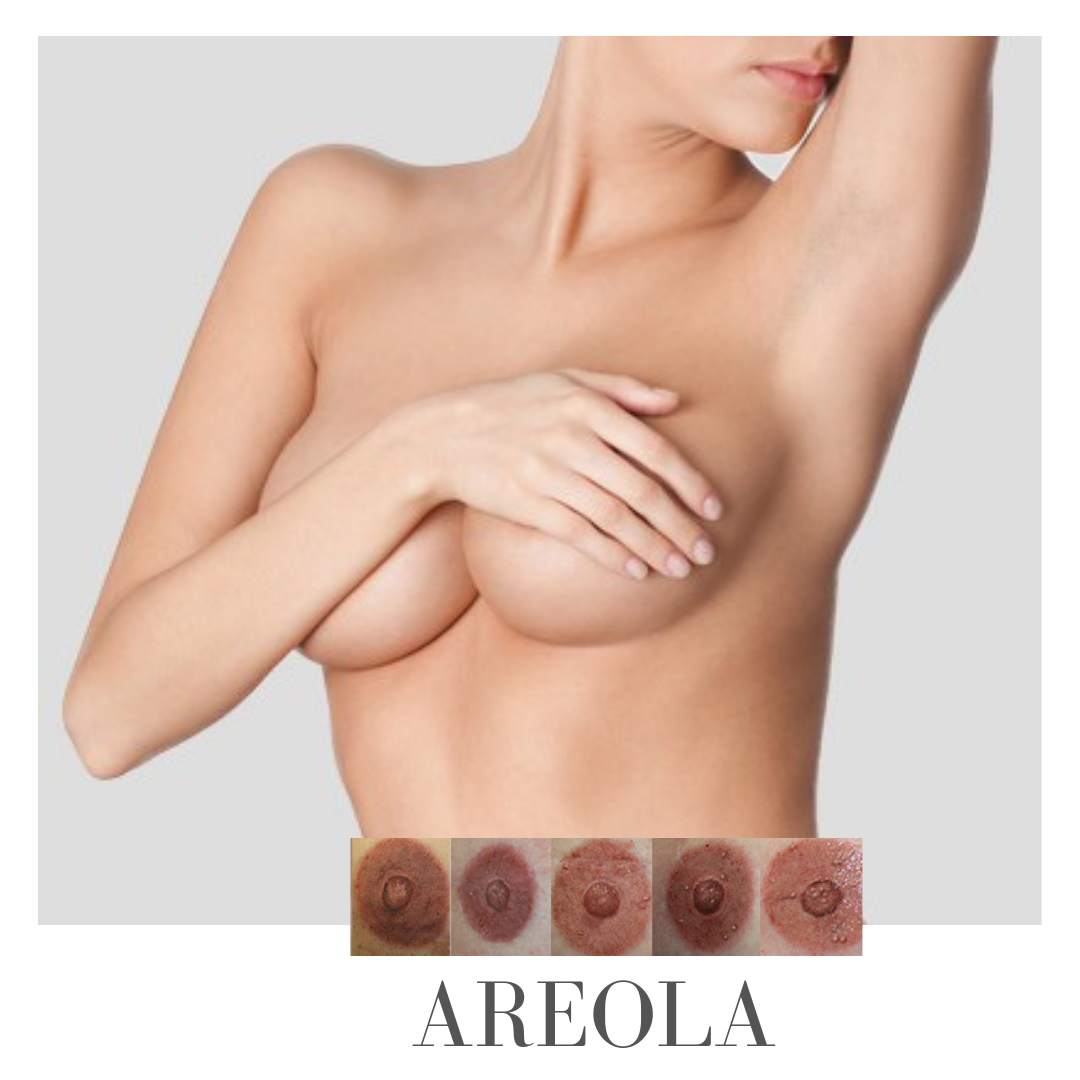 Areole Colour & Size Correction
Areola tattooing is a perfect solution after areola graft surgery.  Skin discoloration disorders can also benefit from areola repigmentation. After breast surgery, or any other plastic surgery the areola color and size can be balanced. Also, this tattooing is perfect who have discolored, lightened areola.
The Areola Tattooing procedure needs a minimum of 2 visits, (sometime 3).  Finishing touch between 4-8weeks. 
Areola Tattooing Scar Camouflage
The most common peri-areolar scars are from breast augmentation or reduction surgeries.
A scar's appearance can
be softened
, blended, or reduced by cosmetic tattooing using corrective pigments
.
.
There are some scars camouflages that will not need any pigment at all just needling. For other camouflages, we will

advise

 you on what would correspond well with your skin tone…
Areola Scar tattooing we use the layering technique.
Start with a lighter shade to ensure the color fades and isn't too intense, creating a more natural realistic result
.
.
To get the most realistic results,  3 sessions need it, but depend on the scars. Expect each appointment to be around 60-90 min.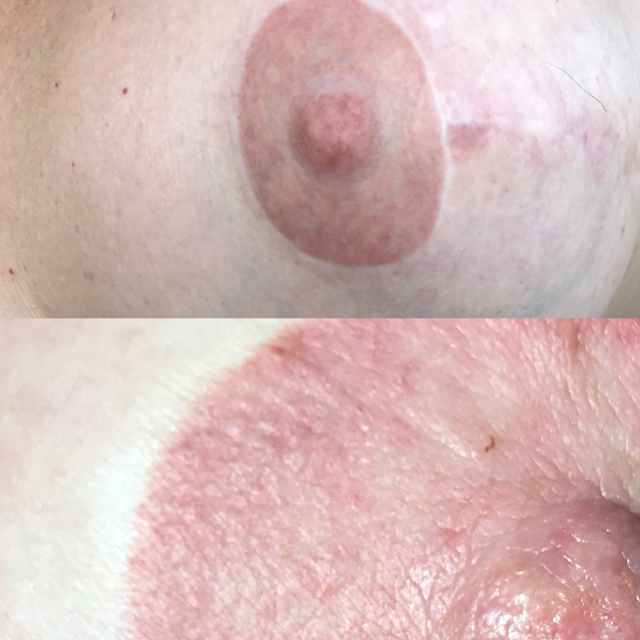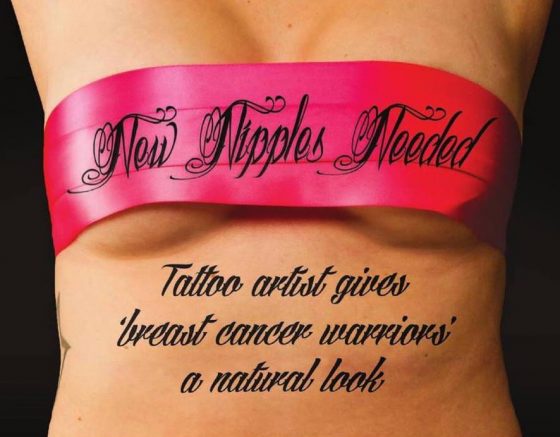 Preparing for the day your procedure
24 hours before your procedure; pls. avoid Vitamin E supplements, caffeine, alcohol, and
highly
salted foods.
They dilute the blood and can increase bleeding and lymph rising to the surface during the procedure
. Also avoid Advil, aspirin, and Ibuprofen.
.
During your consultation, we will determine color and size by first painting on to your breast

.

 Once the color, size, and design

are approved

, you are ready for your realistic areola tattooing

. 
Like the regular tattoo, the color will fade by about 40% after the first week.   After that time your tattoo is permanent.
Areola tattooing procedure takes 90-120 minutes for the first session. The touch-up is necessary after 4-8 weeks.
Areola Tattooing Aftercare
Recovery time following areola tattooing is relatively quick.  You may find that the treated area is slightly swollen, although this may last for a few days. The area soon returns to normal. 
When the treatment is first carried out, the color can be darker than you expected, but this will fade.
Remove the bandage on the first day,

gently

wash your tattooing with antimicrobial soap & water and pat it dry.  
Apply a thin layer of antibacterial ointment twice a day, but don't put on another bandage.
If your tattoo scabs a bit or develops hard layers, don't worry.
It's normal. But never pick it. You could get an infection or remove the color. 
No hot tubs or baths for 7 days.
Try to avoid exposure to direct sunlight for up to 6 weeks.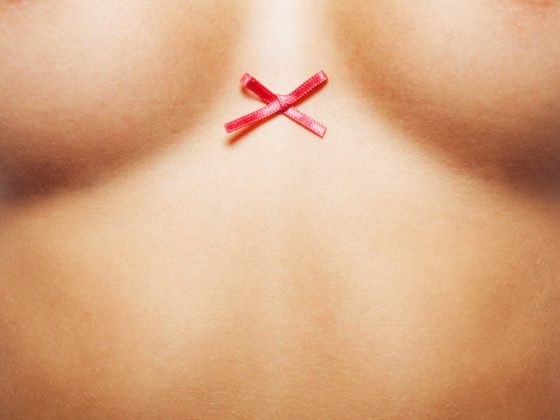 Permanent makeup is NOT recommended for any clients who have the following below
Pregnant or nursing
Diabetic
Chemotherapy (consult your doctor)
Viral infections and/or diseases
Epilepsy
Pacemaker or major heart problems
Organ transplant
Skin irritations or Psoriasis near the treated area (rashes, sunburn, acne, etc.)
Sick (cold, flu, etc.)