Scalp Micro-Pigmentation
The technique is also suitable to replace the missing beard or mustache.
Scalp Pigmentation-Tattooing for men & women.
The most unique and very effective Hair Loss Treatments-Tattooing, which are affordable and results are immediate.
One treatment usually  2-3  hours up to 3 sections.
Scalp Micro-Pigmentation
Scalp Micro-Pigmentation is the most unique and effective hair loss treatment which is affordable and results are immediate.
A high percentage of men & women experience hair loss at one stage in their lives.  The majority of cases of hair thinning are caused by genetic or hormonal factors.
Over time the hormones have a shrinking effect on hair follicles, which is shortened the hair growth cycle. Hair slowly becomes thinner and shorter until eventually there is no growth at all. SMP is fixed your hair loss and drastically change the quality of your life.
Following successful treatment, you will feel much more confident and happier in general, improvements that can impact every other aspect of your life.
About the Scalp pigmentations
The scalp micro-pigmentation technique creates an incredibly natural-looking simulation of micro-hairs by replicating a short hair growing from the follicle that blends beautifully with your surrounding hair.
The effect is achieved by creatively placing micro-points of pigment into the scalp or skin to create a shadow of color that with layering, mimics the density to your natural hair growth.
The technique can be used to replace hair on the beard/ mustache. During a consultation, your hair-growth will be assessed and the custom blend of colors will be tested. Each pigment infusion session will take approx 60-120 minutes (depends) and will require multiple treatment sessions for larger areas. Last over 10 years.
There are no real contraindications, however not suitable for people with cardiac and vascular issues or neurotic diseases.
The procedures are relatively painless,  however, the perception of pain is highly subjective.  Anesthetic available during the treatment.
If you are tanned, you can give your scalp some time to balance out the colors.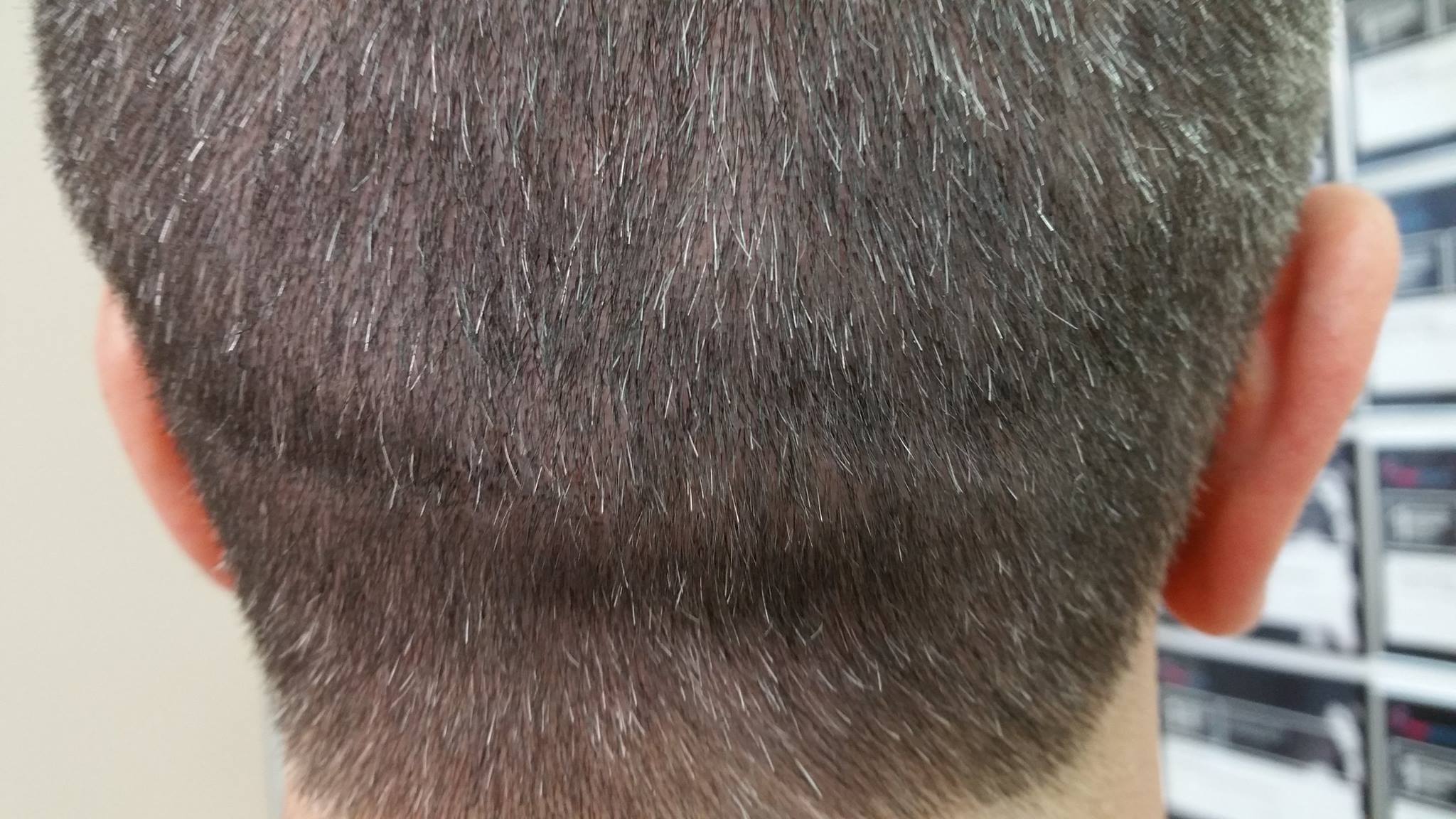 After Care
The scalp needs to heal! The scabs that form the needle marks, and when they heal they naturally lose a literal pigment intensity.   Do not wash your head at least 3 days following treatment.  
Do not go to gyms, saunas, beaches, or other places where you can sweat.  On the fourth day, you can use only water to wash your scalp and start moisturizing for the next session.
  A gentle baby cleanser can be used for cleaning the scalp after 7 days.  Any abrasive factors such as sunbathing, exfoliating, or heavy sweating should be avoided for a month after the final treatment.  After a week, you can continue living life to the fullest.