Silhouette & Powder Brow
We work with your natural brow shape to create a subtle and natural look.
Fuller well-defined brows make you feel younger, more glamorous, and save hours of frustration trying to draw your own eyebrows.
Powder Brow
 Well-defined brows make you feel younger, more glamorous, and save hours of frustration trying to draw your eyebrows.
.
The Powder-Brow soft makeup look means the brows the same soft from the start to the end without sharp edges.
Brow tattooing technique creates a transparent, misty
brow, delicate, elegant look. Giving you a fuller coverage than hair-stroke tattooing, but not as harsh as block-filled brows.
Retouch; 4-8 weeks
Silhouette Brow
Silhouette brow tattooing is differs from the traditional tattooing technique. The technique is described by its name, with results being powdery with a faded front and a crisp tail and lower arch, resembling the look of makeup…
Retouch;4-8 weeks
Combination Brow
This is the ultimate brow treatment. It offers the best of both 'powdered' and 'hair strokes' effects combined together to achieve a beautifully natural yet defined brow. The inner brow is feathered with hair strokes while the tails are powdered to achieve the perfect definition.
The new procedure sometimes a two-step process and final results are not determined until the follow-up visit is completed.  Do not judge your procedure while it is in the healing process as it may require a follow-up.
Prior To Your Treatment
Please avoid spicy food before the treatment. Do NOT take any painkillers or alcohol for at least 24 hours before your appointment.
Don't drink caffeine or workout on the day of the procedure
Do not take aspirin or anti-inflammatory medication such as Ibuprofen 2 days prior to your enhancement.  No fish oil capsules for a week before.
Do not use 1% Retin A skincare products close to the area to be treated for 6 weeks prior to your procedure. Do not use AHA skincare products close to the area to be treated for 4 weeks prior to your procedure.
Avoid professional chemical peels close to the procedure site for 4 weeks prior to your procedure. If you are on antibiotics prior to treatment, a doctor's clearance letter will be required.
Try not to have a tan on your face at the time of appointment. Anti-wrinkle injections should be performed 2  weeks before or after the procedure. If you are on Warfarin or any other blood-thinning medication, we will require medical consent.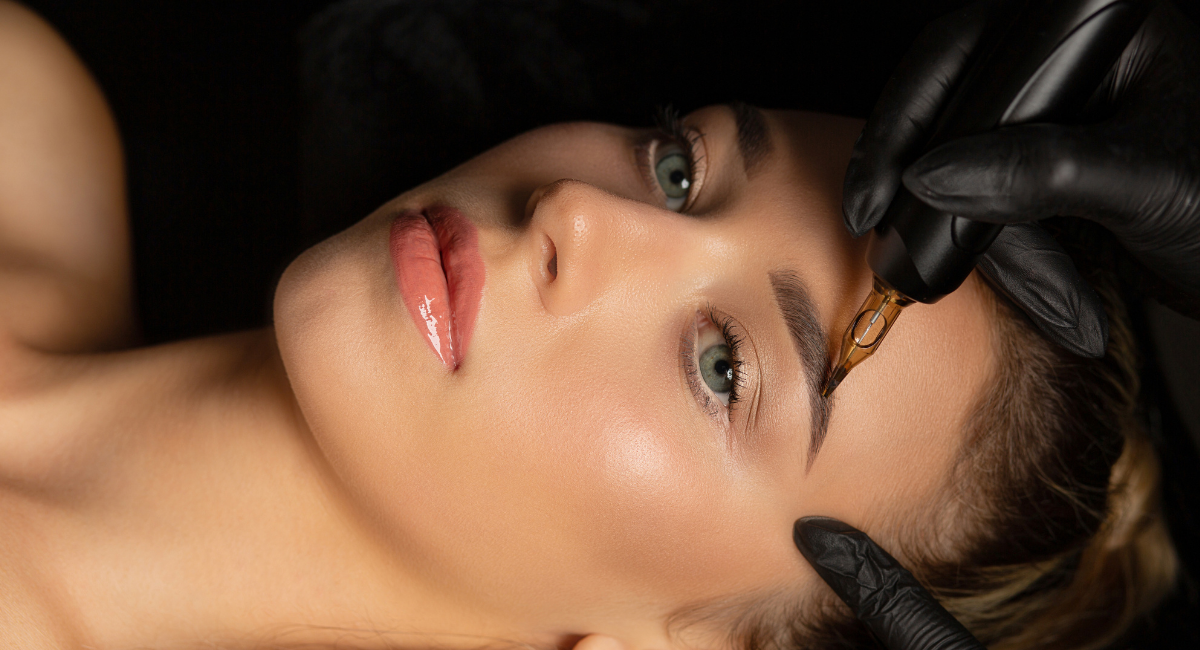 Retouch
After approximately two weeks, your eyebrows will have mostly healed during the scabbing process.  As a result, the initial intensity and thickness will fade, and the desired color shade will start appearing after the first 3 weeks
At about the 4-8 week mark, you can elect to schedule a "touch up" procedure especially if you would like to fill in any areas needing correction or modification.
This session is NOT intended to change the shape or color of the initial appointment, as this was agreed upon at your initial procedure. Use sunblock after the area has healed to slow fading.
Do not use products containing AHAs on or near pigmented areas including glycolic or lactic acids or Retin A products (they will fade the pigment).  Avoid products containing Aloe Vera, Vitamin E during the healing time.