Lip Blushing - Aquarelle & Candy Lip - Velvet Lip Tattoo - Lip Liners
Permanent MakeUp - Cosmetic Tattooing - MicroPigmentation Clinic
If you want a perfectly shaped natural-looking yet seductive lips….
Aquarelle & Candy Lip & Velvet Lip Permanent Makeup
We're specialising in Lip Tattooing
Susie Finato
Lip blushing allows you to wake up with perfect, beautifully flushed lips without applying a stitch of lipstick. Lip blushing vitalise your lips color, perfecting your lips symmetry, giving a beautiful definition and the illusion of fullness.
Lip fillers: you must wait at least 1 month before or after getting your lips tattooed! Cold Sores need medication for prevention….
Request sms for appointment; 0434 818 009
Free Consultation 02 8542 4387
Permanent Make Up Lip Tattoo is an ultra-efficient anti-aging treatment.
It can be done in several styles, Opaque- lipstick look; candy lip. Semi opaque; aquarelle lip.  Translusent; lip blush – lip tint.  Lip Liners blendeed  or shaded.  It can also lighten dark lips and give them a warmer color, and even camouflage scars. The semi-permanent lip color gradually fades, and it requires occasional touch ups to stay fresh.
I'm Completely Hooked on
Lip Blushing
Here's what you need to know about the semipermanent lip tattooing technique.
.
Lip Blush Permanent Make Up
You just need a little clear lip gloss and you're redy to go…
LB is a semi-permanent cosmetic lip tattooing procedure aim to perfect your lips symmetry & vitalize your lip colour. Lip Blushing enhances your natural shape,  without seeing a defining line. Once healed, gives you a very natural result. Your lips will look a little fuller simply by being defined and enhanced with pigment.
 The lip blus micropigmentation  works only on the surface of your lips, making it less painful than traditional tattooing. Color retention depends on your skin type, age, aftercare, sun exposure, use of certain products the immune system, medications, and other factors.
Book your free consultation; call or txt to Susie 0434 818 009
 We're thankful if,  24/h before your treatment you avoid spicy, especially garlicky foods. 
2022 Hot Makeup Trends: Chic Nude Lipstick Makeup Looks to Try
Nude Lip latest trend tattoo, enhance your natural lips shape and perfect your lips symmetry, without a noticeable sign of tattooing. (more natural look, we use your original lip color for base.)
You will get a very natural result once healed. Your lips will look fuller , healthier by being defined and enhanced with a "nude finish" that is natural and glamorous.
(this unique anti-ageing technique stimulates the production of collagen by pricking the contour of the lips)
COLD SORES
Cold sores are a risk of lip blush tattoo only if you have had them in the past. If you have had a cold sore in the past, we advise that you consult with a doctor to obtain an anti-viral medication prior to any lip procedure as a preventative.  Even if you have not had a cold sore before, we recommend all of my clients take L-lysine 2 weeks before the appointment and 2 weeks following the appointment to reduce the risk.
The 10 Best Clear Lip Glosses of All Time
Who is a Good Candidate for a Lip Tattooing
Anyone who likes wearing lipstick but doesn't like the hassle of applying it several times a day. Also, men and women who want to add some volume to their lips. The lip tattoo won't do as much as lip fillers, but it will definitely make your lips look fuller. Permanent lipstick is also great for uneven lips. It will hide any shape imperfections and make the lips more symmetrical.
Men's Lip Blushing
Permanent Make up for Men
It's a permanent make up procedure, which is done by implanting special pigments into the skin's dermis. Blushing is more pixilated and gives the illusion of fullness rather than just permanent lip color. Men's lip blushing is designed to enhance the natural lips of the client. It doesn't add volume to the lips, just the appearance of volume. Natural lip blush is for those with paler lips, who are looking to improve the overall tone of their lips, gain more symmetry or having a more defined lip border. Restorative lip blush; for clients that have experienced trauma to their lips, such as burns, cuts, or tissue removal.
Free consultation 02 8542 43987
Aquarelle Lip Tattoo
Aquarelle Lips Tattooing Technique
Aquarelle lips are a form of lip blushing that blends the color of your choice into the lips in a soft airbrushed effect similar to a lip tint. It does define the edges of the lips perfectly with an extremely thin line, in fact, that's what differentiates aquarelle lips from regular lip blush, has no edges. Aquarelle lips are a form of lip blushing that blends the color of your choice into the lips in a soft airbrushed effect.
Of course, different artists make the treatment in different ways, and the results can be tailored to your desires, so that you can have a more or less defined finish. Inspiration behind this lip blushing pattern are watercolor paintings, so authentic aquarelle lips give a blended soft effect. The look of aquarelle lips is very subtle and it's appropriate for every occasion, from everyday activities to special events.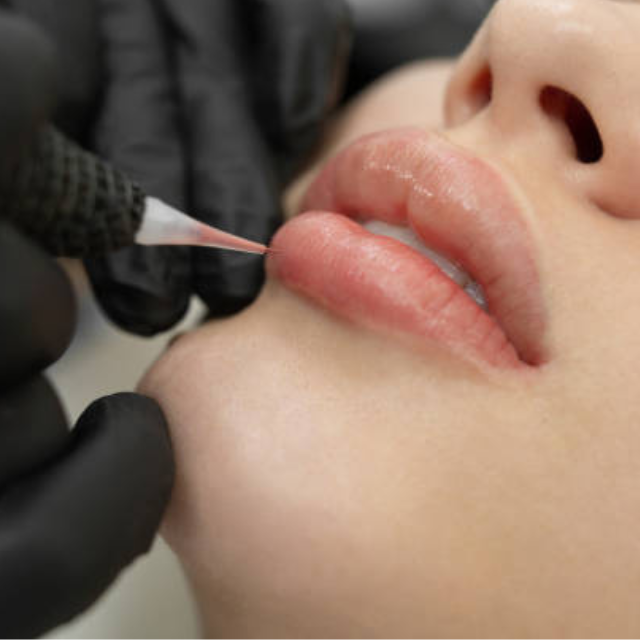 Lip Tint Tattooing
The Lip Tint Tattoo gives you a fresher and a happier look. Your lips look absolutely natural because of the tattooing technique and there is not as much pigment in the skin as in lip tattooing. Our new "oily" textured pigments have nourishing effect, gives a smooth appearance to your lips. The  pigment does not settle in the deep layers of derma and has a short wearing life. Perfect for young women with good lip shape.
How long does Lip Blushing or Lip Tinting last?
Lip tint last over one year, (lip blushing over three years). Gradually lighten and fade over time until your lips slowly return to their natural hue.
Lip Tint; 90 min  
Prior to your Lip Tattooing
Before your treatment,  gentle exfoliate and moisturize your lips. 
Dry cracked lips not suitable for tattooing-

tendency of bleeding.
Lips cosmetic tattooing does not cause cold sores!  
However
, if you carry the virus, it lays dormant in the nervous system and can
be aroused by
the infusion process.

 
Waxing and bleaching treatments should
be performed
no less than two weeks
prior to
your procedure
.
Dermal fillers in the lip should
be performed
no less than 4 weeks
prior to
your permanent makeup procedure
.
Hygienic reasons recommend washing your teeth
just

before the treatment.
Lip Blush & LipTattoos Aftercare
The ice is used to reduce swelling but after the first 24 hours, the use of ice is no longer beneficial.
Fluids will leak from the tattoo to form scabs.  Wipe your tattoo every hour with a wet cotton round and pat the area dry ( only the first 16/h) to ensure no fluids sit and form scabs,  re-apply minimal ointment as necessary.
Toothpaste and mouthwash have a lightening effect and can remove the lip color,proceed with caution when using.  Showers are permitted but do not wash, scrub, or touch the treatment area.  BUT hot, steamy baths and showers should be avoided completely.
Do not pick it, the little scab has to peel off itself! Minimize exposure to the sun.  No swimming in fresh salt, or chlorinated pool water.  If you use Retin-A, do not allow it close to the treated area for thirty days.
Lip Liner & Brows Tattoo Removal
The safest and most natural form of removal – 100% organic
Lifts ALL colors of pigment (compared to laser)
Not harsh on the skin and little to no risk of scarring,  customizable
Uses your body's natural response to lighten
Lightens through the scabs formed after the procedure
Achieve highest concentration of salt for more targeted results Saline Removal system utilizes sodium chloride which works through the process of osmosis. When the remover is introduced into the skin, which is a semi-permeable membrane, water in the cells beneath the pigment particles will rise to areas containing higher concentrations of sodium chloride. This process is called equalization and forces ink from the dermal layer of the skin upward to the top layer of the skin. This method is safe and successfu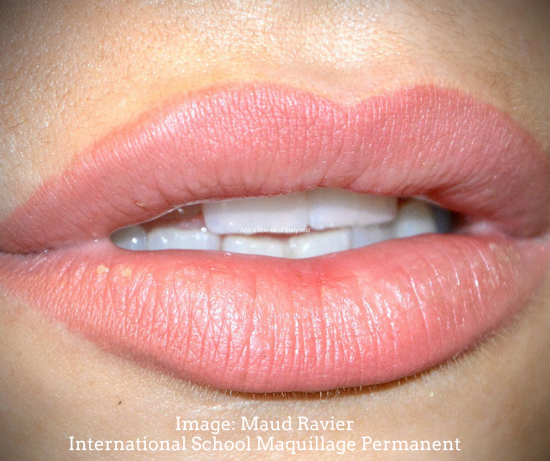 No Good Candidate - Permanent Lips Tattoo
Are under 18
Are pregnant or nursing
Are undergoing chemotherapy
Have hemophilia
Have major heart problems or a pacemaker
Have had an organ transplant
Have uncontrolled high blood pressure
Have diabetes (consult your doctor, it may be possible)
Have psoriasis, eczema, rosacea, or another skin condition in the area
Have an auto-immune disease (consult your doctor, it may be possible)
Have anemia (pigment may not be retained properly)
Have a history of keloid scarring or hypertrophic scarring
Have a history of cold sores
Take blood-thinning medication
Take Accutane or steroids