Lips Blushing
Aquarelle Lips & Candy Lips - CosmeticTattoo
Lip Blush Cosmetic Tattooing gives you a perfectly shaped natural-looking yet seductive lips. Lip Blushing is the latest technique in lips tattooing. Vitalize your lips color perfect your lips shape, the results are flawless.
Free Consultation – Book your appointment (Txt) 0434 818 009
Lips Blushing
LIP BLUSH is the new alternative to the old permanent lip tattooing.             The idea of this lip tattooing is to restore color and keep the lip's edge or vermillion border soft. Lipblush will give your lips a fuller, softer appearance without a harsh lip liner look.
 The lip blushing only works on the surface on your lips, making the lip blushing less painful than the traditional tattooing. The lip blushing takes approximately  2.30-3 hours.
 When you leave the day of the tattooing, your lips will look more like after lip fills with lipstick. The lip tattoo will fade 40-50%. ..Healing time; 4-7 days.
Color retention depends on skin type, age, aftercare, sun exposure, use of certain products the immune system, medications, and other factors.  Usually lasts between 2-3 years. Touch-ups are recommended once every 1-2 years to prevent natural fading.
We're 

really

 thankful if, 48/h

prior to

your treatment you avoid the spicy especially garlicky foods.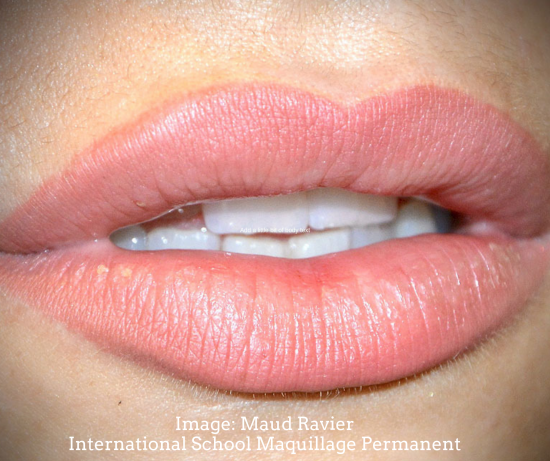 Candy Lips Cosmetic Tattoo
The Candy Lips tattooing technique creates a natural and particularly glamorous effect. The tattooing defines and redesigns your lips line. The lipliner shading

perfectly

blending into your lips.
While subtle, your lips become luscious and glamorous. Small wrinkles
are erased
as if by magic. The use of natural pastel shades provides a 3D effect, discreet and sensual. The result brings a touch of sophistication and perfects your  lips all day long."
The original technique is from Paris Maud Ravier Maquillage. Recommended color choice, for this style, earthy natural nude or light pink. No previous lips tattooing. Procedures time around 2-3/h. Healing time around 7-10 days.  
Aquarelle Lips Tattoo
Aquarelle lip tattooing is a new way forward for beautiful lip enhancements. As a stand-alone treatment creates a perfect long-lasting effect on your lips. This technique trend-mark creating a thin and subtle outline of your lips. Sharp looking lipliner.
The light color of pigment choose will make your lips appear larger. The brightly-colored shade will emphasize the shape of your lips.
The sun-damaged and hyperpigmented lips are not good candidates for this lip tattooing. The lips tattoo will be more dramatic than expected but will fade. 
This technique established by S.O.
Procedure time 2.30-3/h
Lip Tattoos Aftercare
Use Ice bag in the first 24 /hours following the procedure.                  

Check your lips every thirty minutes,
re-apply
ointment as necessary.
The ice
is used

to reduce swelling but after the first 24 hours, the use of ice is no longer beneficial.
.
Toothpaste and mouthwash have a lightening effect

and can remove the lip color. Proceed with caution when using
.  Showers
are permitted
but do not wash, scrub, or touch the treatment area. BUT hot, steamy baths and showers should
be avoided
completely. 
.
Apply Bepanthen Cream  Q-Tip in the procedure area for the first 48 hours.
Then for the rest of the week, we give you the ointments.  Apply with a Q-tip several times per day with 
a gentle dabbing motion.
Do not use mineral oil or petroleum-based products such as Vaseline!      

Do not pick it the little scab has to peel off itself!

  
Minimize exposure to the sun. 
No swimming in fresh, salt or chlorinated pool water.
If you use Retin-A, do not allow it close to the treated area for thirty days.
Prior to your Lips Tattooing
Lips cosmetic tattooing does not cause cold sores!
However
, if you carry the virus, it lays dormant in the nervous system and can
be aroused by
the infusion process. Recommend one tablet
prior to
your procedure.
Anti-Viral 24hrs.  Famciclovir  
Waxing and bleaching treatments should
be performed
no less than two weeks
prior to
your procedure
. 
Dermal fillers in the lip should
be performed
no less than 2 weeks
prior to
your permanent makeup procedure
. 
Before your treatment gentle exfoliate and moisturize your lips.                      

"A soft-bristled toothbrush is a great way to
gently
remove dead skin from the lips. Use light pressure and circular motions. Follow up with a moisturizing lip balm. " 
Dry cracked lips not suitable for tattooing

, because of the tendency of bleeding.  Hygienic reasons recommend washing your teeth
just
before the treatment.  
Opening hours
Monday to Friday 
9 am ~ 7 pm
Saturdays
Only Lips Tattooing
9 am ~ 5.00 pm
     Txt your booking;    
0434 818 009
Procedures
Permanent MakeUp 
LipBlushing 
ParaMedical Tattoo
Scalp Pigmentation
Skin Tightening
Plasma Lift
Address
Level 7  Suite 8  
 

229-231

M

acquarie St
Sydney
02 8542 4387